Our partner: Italian DANI Tannery
Florence, this exotic collection features eco-friendly & sustainable calfskin from the Italian DANI tannery. With 70 years of know-how in the tanning industry, DANI is the first tannery in the world to obtain "Product Carbon Footprint Certification". More importantly, it is also a partner of the "Life+programme" project established by the European Union. DANI leather is mainly used in the fields of furniture, leather goods, fashion and automobile leather, among which the well-known Audi, BMW and other world-famous automobile brands are also working with it. Every step of the production of Danpi leather, from raw to finished leather, is carried out in Italy.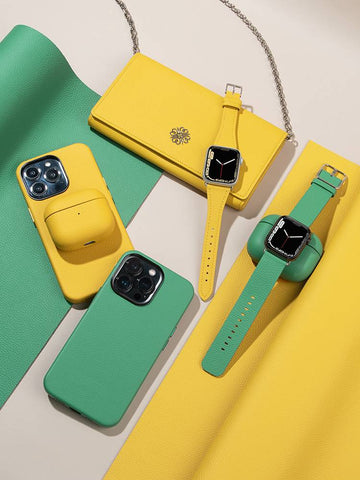 Sustainable leather
Sustainable leather is a byproduct of agriculture industries. It's considered sustainable and ethical that animals are raised for meeting the needs of meat consumption on the market, not to make leather goods for commercial purposes. Therefore, resources like water and feed used in the raising process are not wasted in vain. Secondly, due to the characteristic of real animal skins, they are biodegradable and cause minimal pollution to the environment.
As a partner of DANI tannery, ROMISS adheres to the principle of sustainable development with the aim of being socially and environmentally responsible.