Alligator skin, the gold of leather, is known for its top luxury rarity. This is not only because the number of alligators is extremely rare, but also because of the slow growth rate of alligators and the high cost of breeding. The beauty of alligator skin is its natural domineering texture. Therefore, alligator skin has naturally become the darling of many fashion brands.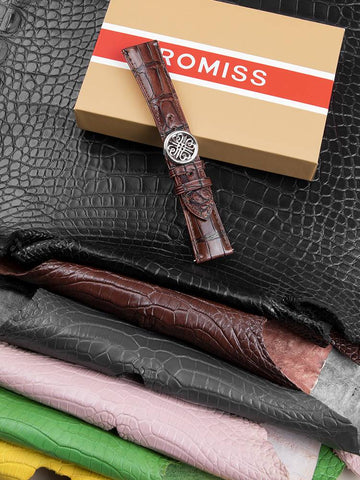 Our Partners: Hermès Cuirs Précieux Tannery in France
Hermès Cuirs Précieux (Hcp) is a subsidiary of Hermès, specializing in the supply of high-quality leather. We sourced alligator skin from this leather manufacturer because Hermès' pursuit of creative freedom and exquisite materials, inheritance of exquisite skills and their people-oriented values deeply shocked us deeply and drove us to pursue better thing.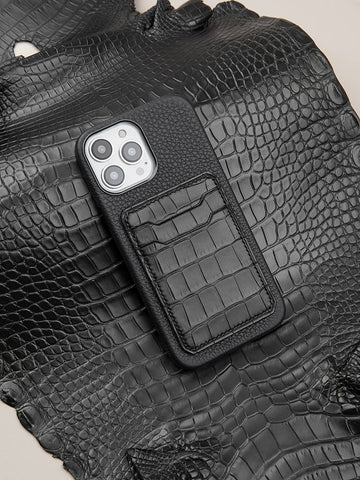 Alligators skin
The alligator is a large crocodile native to North America with a very flat and soft skin. There are many squares in the center of the belly, we call it the bamboo pattern, and the slightly finer texture on both sides of the bamboo pattern is called the round pattern. The excessive bamboo pattern and round pattern are very obvious and the excessive dividing lines are arranged in parallel. The texture gives a very straight feeling and is always the safe choice for business style leather goods. The leather goods made of alligators have a natural enamel luster, are very high-quality, and have a high-end king atmosphere.