Our partner: Hermès Cuirs Précieux leather factory
Hermès Cuirs Précieux (Hcp), a subsidiary of Hermès specializing in the supply of high-quality leather, is recognized for its expertise in the cultivation, trade, tanning and finishing of rare leathers. This expertise serves the growth of Hermès, as well as the high-end customers of leather goods, boot manufacturers and major fashion houses around the world.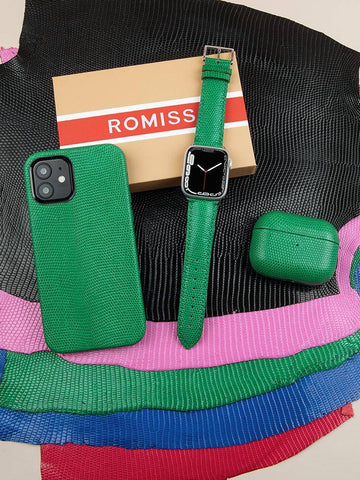 Why it has to be lizard skin
First, lizard skin has an incredibly smooth and elegant texture, which is similar to alligator skin, but it is softer and more breathable.
Secondly, lizard skin is very flexible and is an excellent material for shoes, handbags, belts and wallets, and is also suitable for small accessories such as watch straps, phone cases, etc. The leather is very thin, but not easy to tear.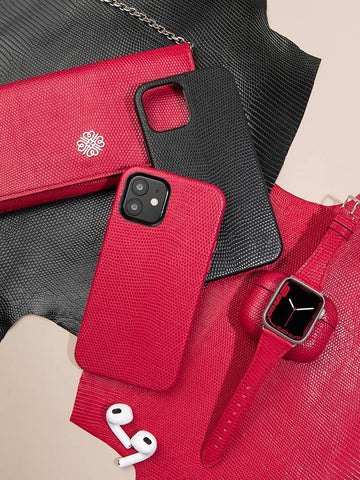 Lizard skin is naturally elegant and fashionable, it has granular or rectangular lines, and its texture is unique and delicate. It can be called the ingenious workmanship of nature, a perfect combination of roughness and refinement. It is no exaggeration to say that lizard skin is an ideal material for leather goods. With their love and unique insights into lizard skin, ROMISS designers have designed a series of luxurious and recognizable lizard leather accessories, such as mobile phone cases, watch straps and earphone cases.