Design inspiration
The Seoul collection is inspired by the pursuit of the ultimate in art. We worked with Korean leather company Daeil to design this original python leather with splash ink dyeing in three styles: starry silver, splash ink and brilliant gold. The natural python scales fully express the natural sense of wild animals, the color matching is understated, saturated and deep, however, the wild nature of the python is integrated into it, making the whole leather full of vitality and wildness.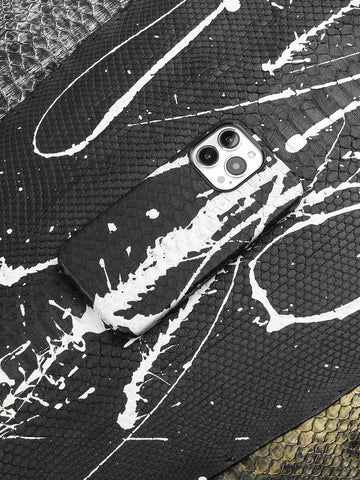 Our partner: Korea DAE IL LEATHER CO., LTD
Established in 1981, Korea DAE IL Leather Company is a manufacturer of various rare leathers such as crocodile skin, ostrich skin and python skin of world-recognized quality, specializing in supplying leather to famous handbag brands in Asian and European countries.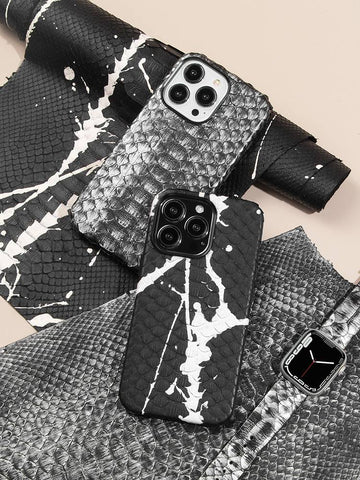 Art python skin
When designing python skin handicrafts, we only use the whole piece of python skin for cutting and production. Using leftovers for splicing and compositing will destroy the beauty of the finished python skin. This is to ensure that each product has a consistent and aesthetically pleasing texture and the scales are distributed in a well-proportioned manner. The artistic ink splash ink dyeing process from Korea further highlights the brilliance and texture of the python scale. Even though tThe texture of each product is different, it is full of artistic flavor.